"Citations for Chemical Breakthrough Awards" Ceremony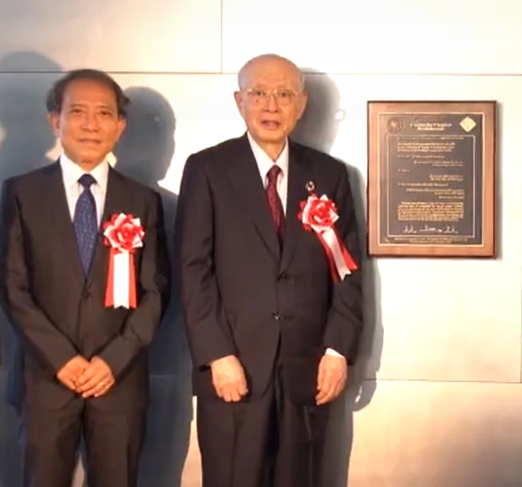 On Saturday, July 2, 2022, As a member of the American Chemical Society's History of Chemistry Division, Yoshiteru MAENO attended the Citation for Chemical Breakthrough Award Commemorative Symposium (@Nagoya University), introduced the award, and participated in the award ceremony. The 2001 Nobel Prize in Chemistry winner Ryoji Noyori, Distinguished Professor at Nagoya University, Tokai National University Organization, was selected for a paper on asymmetric catalytic reactions, and a shield was sent to related research institutes.
At the same time, a paper on frontier electron theory by the late Kenichi Fukui, a professor at Kyoto University (at that time), who won the Nobel Prize in Chemistry in 1981, was also selected (research institution: Kyoto University).